Executive Management - OPM
---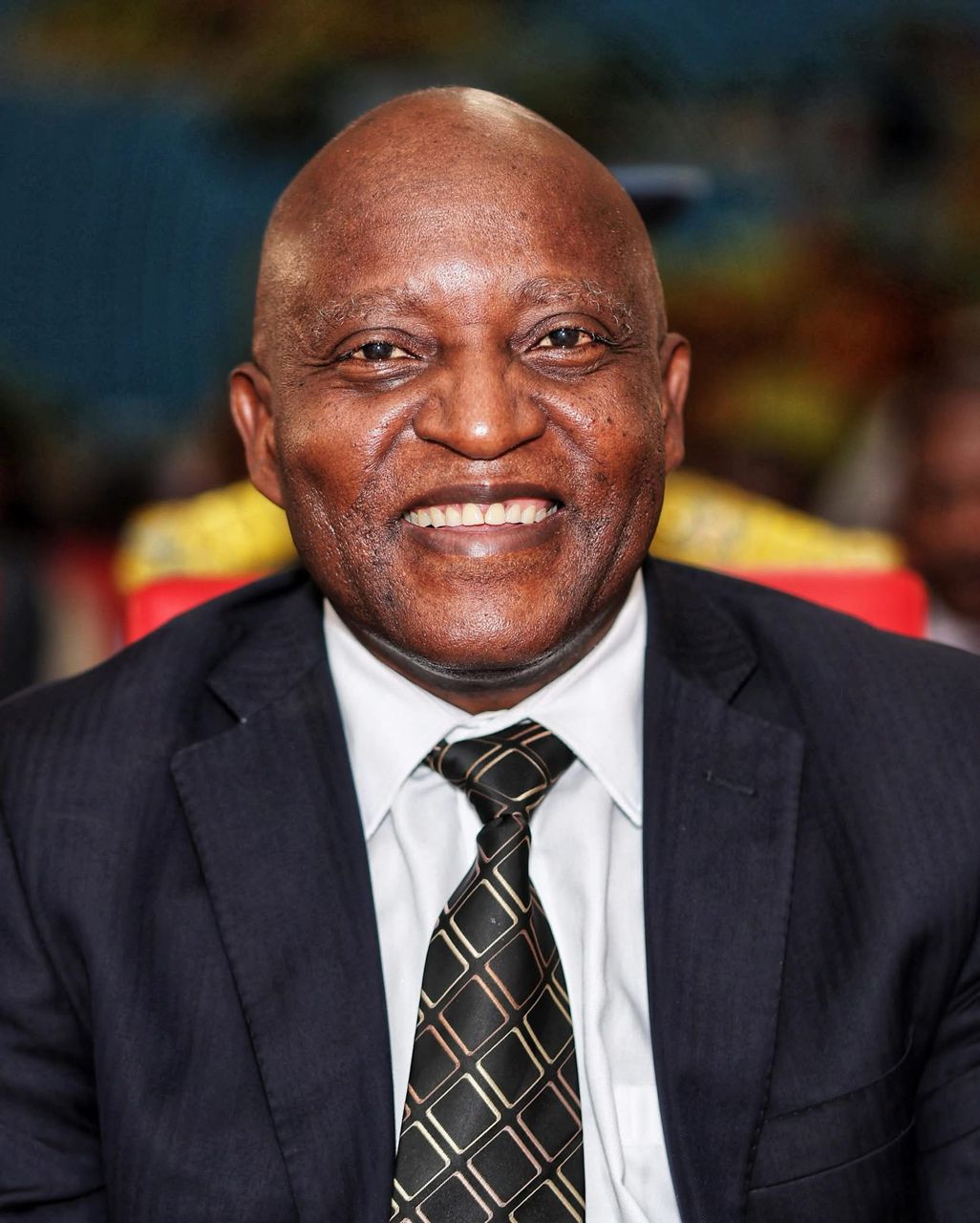 Rt. Hon. Dr. Saara Kuugongelwa-Amadhila
Prime Minister
---
More about Prime Minister

---

Kuugongelwa-Amadhila Saara

Born on 12 October 1967, Omusati Region

Education

MSC in Financial Economics

Career :

Economist at Office of the President 1995 -1995

Director General of National Planning Commission 1995 -2003

Minister of Finance 2003-2015

Interests

Reading

Profile for the Prime Minister of the Republic Of Namibia

Saara Kuugongelwa-Amadhila, entered the political limelight at the age of 27 when she was appointed the Director General of the National Planning Commission in 1995. In 2003 she was appointed as the Minister of Finance.

Kuugongelwa-Amadhila's tenure at the Ministry of Finance would be remembered for her ambitious fiscal targets of limiting government spending. She presented the country's first ever budget surplus in 2006/07 and 2007/08. During her tenure the country employed serious fiscal discipline.

Born on October 12, 1967 at Otamanzi in Okahao, Kuugongelwa-Amadhila went into exile in 1980 at the age of 13, and continued with primary education at Koidus Girls Secondary School in Sierra Leone in 1984, before completing secondary education at St Joseph's Secondary School in Sierra Leone in 1987.

She obtained her Bachelors of Science in Economics at Lincoln University, Pennsylvania, USA in 1994. After returning to Namibia, she started working as a Desk Officer in the Office of the President for a few months in 1995, before she was assigned the role of Director General at the National Planning Commission.

Kuugongelwa-Amadhila is credited as being a quick learner, having to learn walking the tight ropes within a few months at the helm of the National Planning Commission and for having to take over the country's purse at a time when revenues were down due to declines in taxes from diamonds and other mining sectors.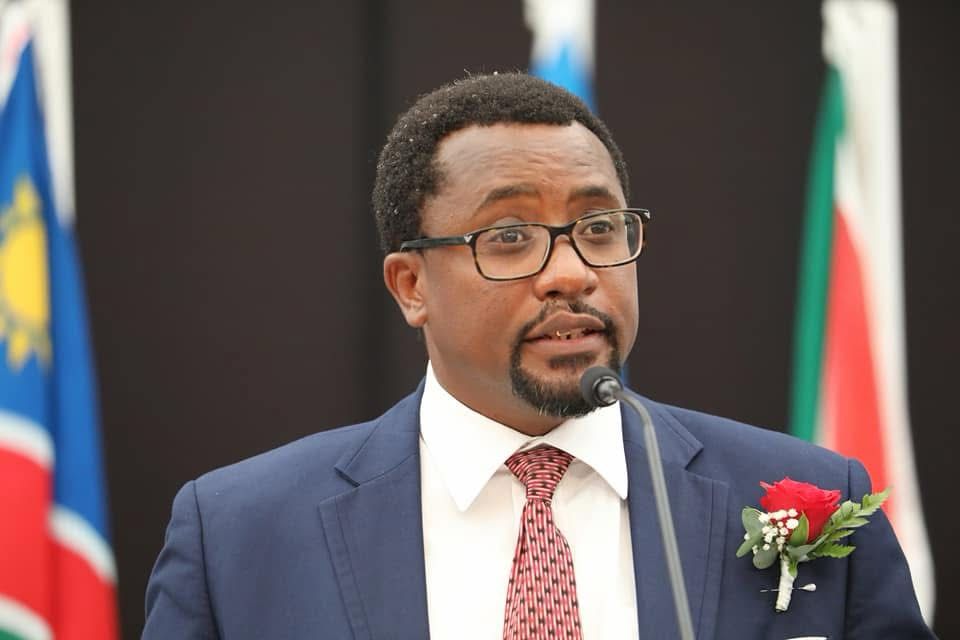 Hon. Netumbo Nandi-Ndaitwah
Deputy Prime Minister
---
More about Deputy Prime Minister

---

Nandi-NdaitwahNetumbo

Born on 29 October 1952 at Onamutai, Oshana Region

Education:

M.A Diplomatic Studies

Career

Deputy Prime Minister and Minister of International Relations and Cooperation.

Minister of Environment Tourism;

Minister of Information and Broadcasting;

Minister Women Child welfare;

Deputy Minister of Foreign Affairs;

President of NANAWO

Interests:

Reading, Children and Community work

Profile of Hon. Netumbo Nandi-Ndaitwah

Deputy Prime Minister, Netumbo Nandi-Ndaitwah, has a master's degree in diplomatic studies, a post-graduate diploma in international relations from Keele University, UK and a diploma on the work and practice of young communist from Lenin High Consomer School, Moscow, USSR.

Her political career started in 1966, when she joined SWAPO.

When she left Namibia for exile in 1974, she was Chair of the SWAPO Youth League in Owamboland. From 1976-1978, Honorable Nandi-Ndaitwah served as SWAPO Deputy Chief Representative, in Central Africa, based in Lusaka, Zambia and became SWAPO Chief Representative at the same station from 1978 - 1980. She was then transferred to Dar-es – Salaam, Tanzania, to assume the duty of SWAPO Chief Representative for Eastern Africa and to the Organization of the African Union (OAU) Coordinating Committee, from 1980-1986.

She returned to Namibia in 1989 and was appointed Deputy Minister of Foreign Affairs. She served in this capacity until her appointment as Director-General of the Department of Women Affairs, with a ministerial rank, in the Office of the President from 1996-2000. She also served as the SWAPO Party Deputy Secretary-General in 1996. Honorable Nandi-Ndaitwah was the Rapporteur General of the Fourth World Conference on Women held in Beijing, China in 1995, and as Minister of Women Affairs and Child Welfare from 2000-2005. She has played a pivotal role in advocating for the protection of the rights of women and children.

Honorable Nandi-Ndaitwah became the Minister of Information and Broadcasting between 2005-2008, after which she was transferred to the Ministry of Environment and Tourism. In December 2012, Honourable Nandi-Ndaitwah was assigned to the Ministry of Foreign Affairs.

In 2015, she was appointed Deputy Prime Minister and Minister of International Relations, the dual responsibilities she is currently carrying. She has been a Member of Parliament of the Republic of Namibia since 1990, and she is also a member of SWAPO Party Political Bureau, Central Committee and Secretary for Foreign Relations of the Party. Last but not least, she is a member of the Executive Committee/ and Central Committee of the SWAPO Party Women Council.

She is an avid reader with interests in netball and squash.
Mr. I-Ben Natangwe Nashandi
Executive Director
---
More about Executive Director

---

Mr. I-Ben Nashandi Tel: +264-61-287 2004 Fax: +264-61-23 4296 Switchboard: +264-61-287 9111 Postal: P/Bag 13338, Windhoek